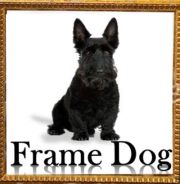 Welcome to Framedog your home for great custom made picture frames and ready made frames as well as unique mat designs.
Stop by for our free estimates
, large moulding samples and a great selection of posters and framed art.
All refrigerator magnet notepads are now $1. Final clearance.

---
We are excited to frame sports items, graduation pictures, family memories, Shadow boxes, and needlecraft textiles.

Phone: 262-472-0436

145 W. Main St. Whitewater, Wi. 53190

Front Festive Table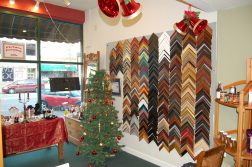 Selection of frame samples
Stop In Today

---
Great selection of jewelry and small gifts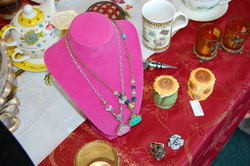 Just part of our festive table display

---
A small sample of our desktop frames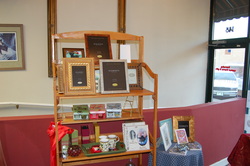 We have anniversary frames
Many sizes to chose from.

---